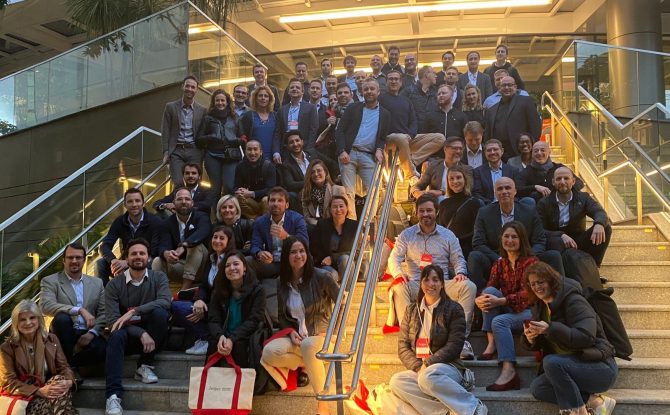 MSc in International Project Management Latin American Seminar 2023, March 13 – 31
A Latin American Seminar has been organized for the MSc in International Project Management, co-organized with Egade Business School-TEC de Monterrey (Mexico) and INSPER (São Paulo). It has focused on «Trends and Challenges of Developing Business in Mexico & Brazil».
Courses, visits and testimonies allowed a better understanding of the management trends in the two largest economies of Latin America as well as the existing opportunities.
The group has a meeting at the French Embassy in Mexico with Ambassador Jean-Pierre Asvazadourian, Alexis Loyer, Head of the Regional Economic Service and Olivier Pradet, Director of Business France in Mexico.