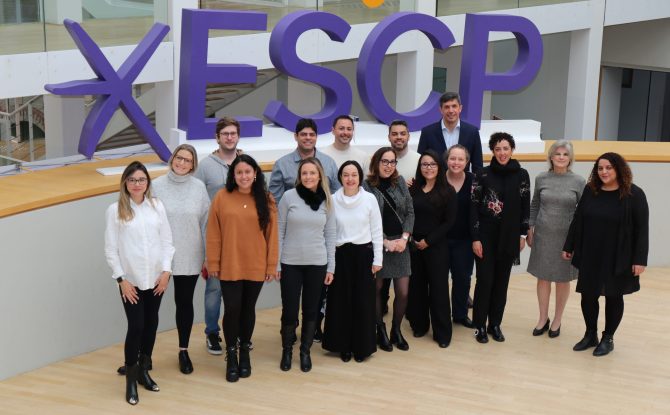 INSPER Executive MBA European Seminar, Paris & London campuses, April 17-21, 2023
ESCP Business School hosted the INSPER European Seminar, organized for the Executive MBA 2023, April 17-21 .
The program combined classes, visits and meetings:
– A meeting organized at the Brazilian Embassy by the Chambre de Commerce du Brésil en France on the attractiveness of the French market and the peculiarities of operating in France and in Europe, with the participation of Business France Invest, DG Trésor, Banco do Brasil, GV avocats and Natura Europe.
– A visit to Danone's Innovation Center in Saclay. The rich presentation by Henri Bruxelles – Chief Sustainability & Strategic Business Development Officer – on DANONE's strategy over the decades, highlighting how the company incorporates the ESG criteria  into its DNA, was followed by a visit to the Center. This journey to the heart of the infinitely small – the bacteria – illustrated the production process of yoghurts in a very lively mode. An amazing way of  understanding how DANONE innovates and customizes its different products according to the markets, always placing health at the center of its strategy.
-In London, an exciting retail safari took place as well as a visit to Lloyds of London.