ESCP Europe et EBAPE-FGV signent un accord de double diplôme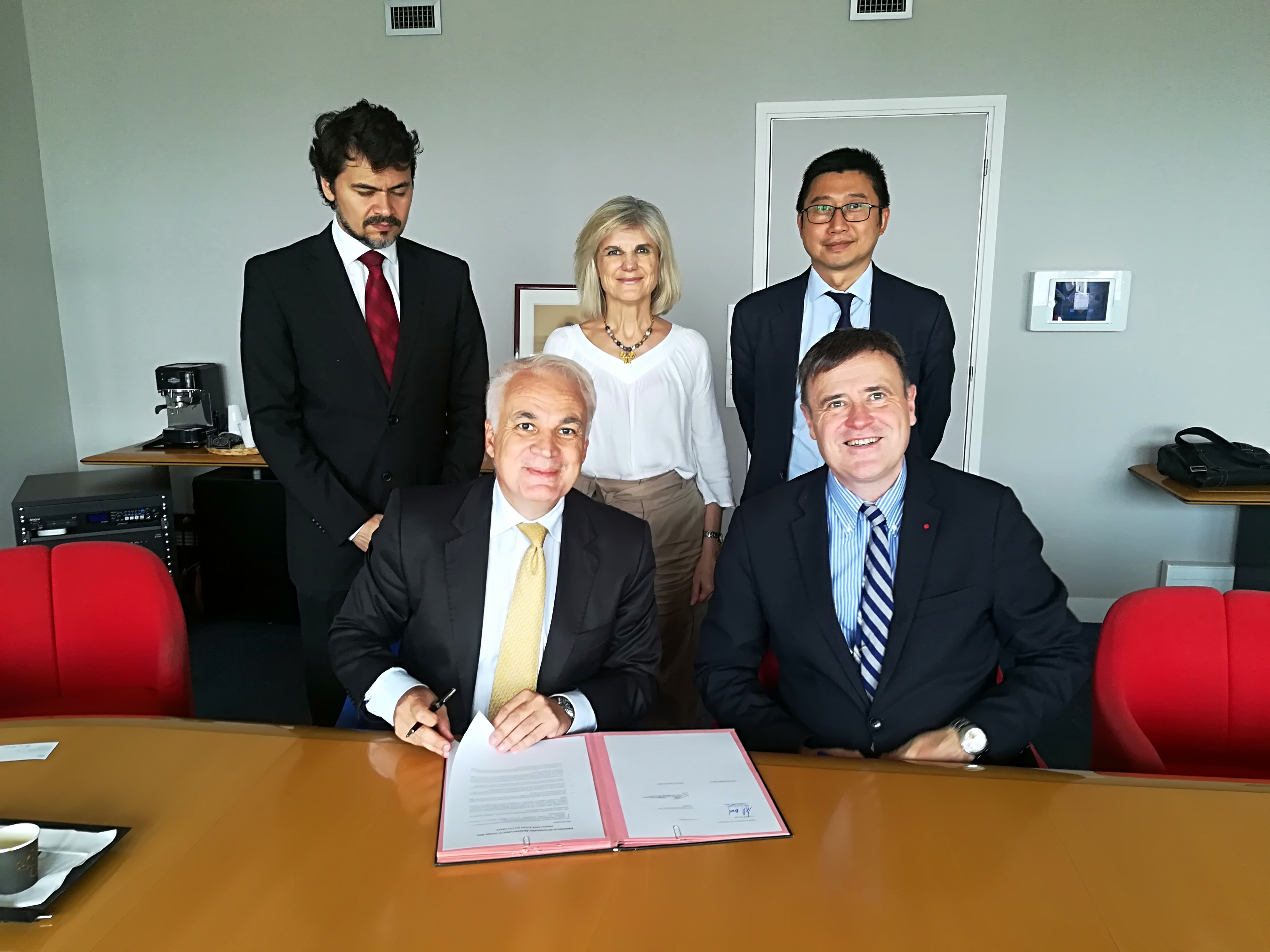 Le 8 juin ESCP Europe et EBAPE – FGV ont signé un accord de double diplôme qui approfondit le partenariat institutionnel existant depuis 2001. Dans le cadre de cet accord les étudiants de chaque établissement pourront accéder, sous des conditions précises, au diplôme du partenaire.
O 8 de Junho ESCP Europe e EBAPE-FGV assinaram um convênio de duplo diploma que aprofunda a parceria existente desde 2001. No âmbito deste novo acordo os alunos de cada institução poderão obter o diploma do parceiro nas condições especificadas no acordo.
El 8 de junio ESCP Europe y EBAPE-FGV firmaron un acuerdo de doble titulación que profundiza la asociación que existe entre ambas instituciones desde 2001. En el marco de este acuerdo, los estudiantes de cada institucion podrán acceder al diploma del socio en las condiciones especificadas por el convenio.
​On June 8th ESCP Europe and EBAPE – FGV signed a double degree agreement which deepens the institutional partnership existing since 2001. Under this agreement, students from each institution will have access, under specific conditions, to the partner's diploma.